Six months has past since our last home broadband comparison. During our previous benchmark, we described the broadband landscape as extremely competitive. We have definitely reached a new level with a new wave of products and promotions mostly driven by the mobile operators.
Mobile Operators want a piece of the broadband cake
Mobile operators in Myanmar are not new to the broadband game. The four operators already launched Fiber to the Home – FTTH. But they only represent a threat to the ISP's if they are able to scale up.
Few months ago, both Ooredoo and Telenor have stepped up their game by launching a killer wireless broadband offer. This product leverages on their 4G network to provide an outstanding experience to the customers. The offer costs as low as 75,000Ks for 3 months. 5mbps unlimited. Hard to compete with.
Telenor took the safe bet of limiting the service availability to specific locations where its 4G network is not congested. As of Ooredoo, the service is not limited geographically as of now.
But overall, both operators run this service nationwide which is definitely a gamer changer for home broadband in Myanmar.
Mytel has not launched a wireless broadband product yet but is betting on FTTH. The mobile operator is offering very attractive fiber plans with a lead time for installation between 3 and 5 days. Impressive.
Mytel is the first operator to bundle home broadband and mobile data. For every home broadband plan above 7 mbps, the mobile operator offers a VIP SIM with 5GB of data renewable every month.
As of MPT, the state owned operator released a new FTTH promotion: 10mbps for 39,000Ks per month. That is one of the cheapest offer of our broadband comparison.
Globalnet launched 4G in Mawlamyine, Bago and Pyi
In October 2016, Globalnet was one of the winning bidders for 2600Mhz spectrum.
The spectrum auction was divided in 3 regions:

At that time, Amara aka Ananda and Yatanarpon got awarded the region 2 and 3 during a spectacular bid that went beyond $100 million.
Globalnet and Fortune were awarded region 1 for respectively $7 and $6 million.
Two years after, Globalnet is the first operator to launch its Wireless Broadband service in region 1. At launch phase, Globalnet is available in Mawlamyine, Bago and Pyi under the brand 5BB. Globalnet is planning to quickly expand to the 24 major cities of region 1.
Price wise, 5BB is quite aligned with the wireless offer from Ooredoo and Telenor. The service provider offers a welcome pack of 100 days for 75,000Ks. Globalnet subscribers will enjoy unlimited Internet up to 5mbps.
Mostly for cosmetic reason, we have decided not to include the wireless broadband offers to our final table. But you will find a short comparison below.
Limited value added services
In our article Top 10 ideas to build a successful ISP in Myanmar, we highlight the importance of providing value added services to customers and especially Content.
MPT, Telenor and Ooredoo all partnered with iflix which cannot be called a unique selling proposition anymore.
As of Myanmarnet, the leading Internet service provider teamed up with Viu, an over-the-top (OTT) video service that broadcast Asian dramas, variety programs, anime and entertainment news.
All the other ISP's are only selling a dumb pipe of bandwidth which is quite dramatic.
Promotions on advance payment
Our comparison table is based on the market price for a standard payment month on month. Some of the ISP's are offering steep discount if you are willing to pay in advance for 3, 6 or 12 months.
That is definitely an important sign of the market health and it is not a good one. Advance payment are interesting for a few factors:
Improve cashflow
Reduce bad debt
Lock-in customers
This tells us two things: Internet providers in Myanmar face heavy churn but it is not a surprise considering the price free fall. And ISP's need cash to finance their expansion.
Here are a few of these offers:
And now our home broadband comparison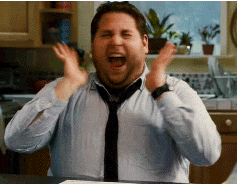 Considering the number of packages and service providers, we have intentionally filter out some of the offers that can not fit in there.
We will not repeat it enough: the below table is not exhaustive.
Over the past 6 months, the average price per mbps for a broadband connection in Myanmar has been cut down by half.
That is all for our last broadband review of 2018. And if you do not know which service provider is available in your area, have a try at our Internet Broadband Finder.
Herbert is a nom de plume.
I am an experienced telecom professional blogging about the fastest growing Internet market in the world: Myanmar.