MIUI 11 Global update was announced last month. So far, hundreds of Xiaomi and Redmi devices have been issued the MIUI 11 OTA updates.
Still, there are millions of Xiaomi users in Myanmar waiting for the latest update. To ensure the download servers do not get overcrowded, Xiaomi deliberately made the OTA update process in phases.
Therefore, the latest MIUI update can take days to arrive even if it's already been rolled out to other lucky customers that own the same device.
That being said, the Downmi Android app can help you get a stable MIUI 11 Global ROM before Xiaomi officially issues the OTA update.
The good news is that the process below does not require rooting or unlocking the MIUI device.
How to install the MIUI 11 Global ROM right now?
Download the Downmi Android app and install it
Open the app and select your device
Scroll down and select "Global Stable" in ROM type
Carefully choose the MIUI 11 version (match the characters in the bracket from the MIUI 10 version installed in your device)
Click on the download button
Copy the downloaded file to the downloaded_rom folder using the File manager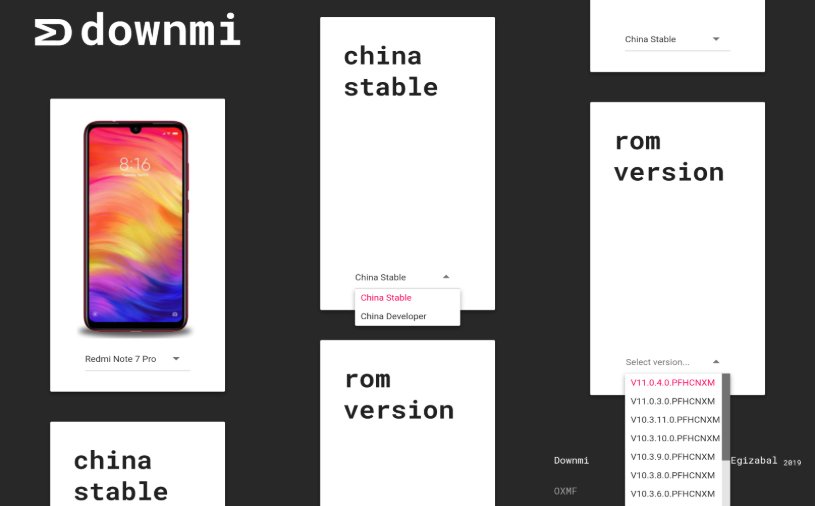 Now, go to System settings > About phone > System Update > Tap on the logo several times.
Go to the menu in the top-right corner and tap on Choose update package
Choose the MIUI 11 ROM from the downloaded_rom folder
Upgrade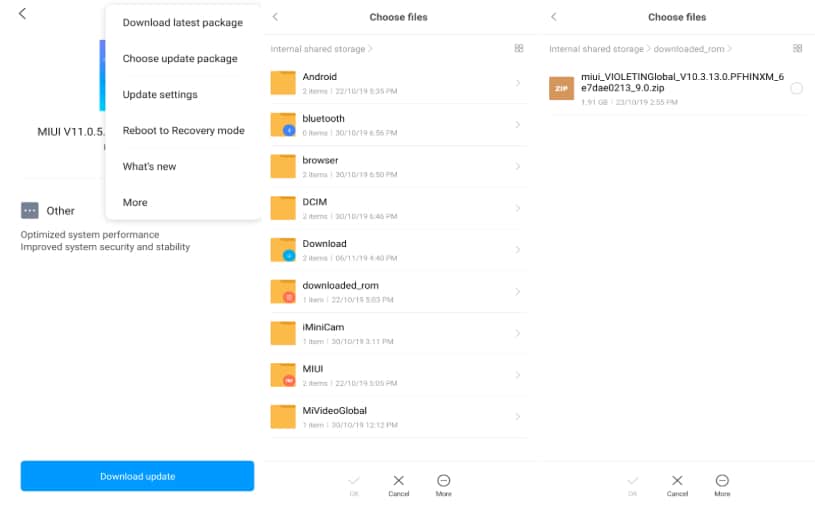 Important Note
Please remember that this applies only to the List of Xiaomi/Redmi devices who have already been issued the MIUI 11 update.
If you prefer to wait for the OTA update, here is the schedule:
Phase I [22- 31 October]
POCO F1
Redmi K20
Redmi Y3
Redmi 7
Redmi Note 7
Redmi Note 7s
Redmi Note 7 Pro
Phase II [4 – 12 November]
Redmi K20 Pro
Redmi 6
Redmi 7 Pro
Redmi 6A
Redmi Note 5
Redmi Note 5 Pro
Redmi 5
Redmi 5A
Redmi Note 4
Redmi Y1
Redmi Y1 Lite
Redmi Y2
Redmi 4
Mi Mix 2
Mi Max 2
Phase III [13 – 29 November]
Redmi Note 6 Pro
Redmi 7A
Redmi 8
Redmi 8A
Redmi Note 8
Phase III [18 – 26 December]
MIUI 11 Top Features
Re-designed UI: The user interface of MIUI 10 is chaotic. Xiaomi fixes this with MIUI 11. MIU 11 brings clear UI, powerful navigation gestures and highlights relevant content to the users. Overall, MIUI 11 makes the user interface simple and easy to use and also interactive
Always-on display: MIUI 11 brings Always-on display. Xiaomi claims "Be it an ever-changing kaleidoscope or rhythmic wave dial" the Always-on display of the MIUI 11 will astonish the users
Personalize your screen: In addition to the default lock screen wallpaper, MIUI 11 will let users customize wallpapers as per their requirement. Users can also add customizable signatures to the always-on display
Women's health: MIUI 11 allows women users to record and track the menstruation cycle. The feature will send notifications like periods start and end date, suggested dates of the next period, and so on
Health feature: MIUI 11 comes with several health-related features like step tracking, distance walked, calories burned and so on.
The Note app and calendar app get better and more efficient with the MIUI 11
MIUI 11 allows users to share files across multiple platforms wirelessly. Notably, his feature is compatible with the devices running Android Pie or later versions (not including Redmi 6 Pro, Redmi 6, Redmi 6A, Redmi 7A, Redmi 7, Redmi S2)
Notification light: With MIUI 11 Xiaomi has changed the way smartphones alert users of notifications. MIUI 11 brings a new way to show notifications. When a notification hits the phone, the sides on the screen light up. This will happen when the screen of the phone is locked
Quick replies: MIUI 11 brings Quick replies features. The feature will allow users to send messages while watching videos, reading, or other activities
Gaming toolbox 2.0: MIUI comes with Gaming toolbox 2.0. This gaming feature allows users to switch between networks, block messages, and answer calls in the background without interrupting gaming session, cast, make screen recordings, among other things. MIUI 11 also brings Game Turbo mode