Domestic / International Leased Line (DPLC / IPLC)
A leased line or Domestic Private Leased Circuit (DPLC) is a dedicated communication circuit that interconnects two or more sites.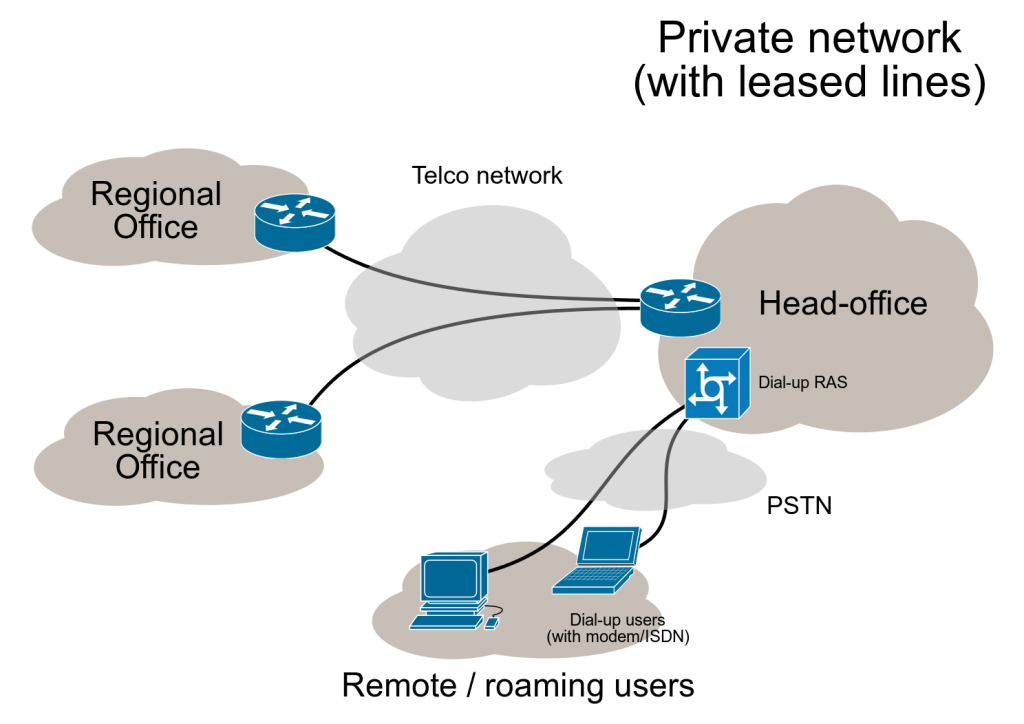 It acts as a dedicated private tunnel from one point to the other where data can continuously flow for a fixed monthly fee or rent, hence the name. Leased lines are used to connect branches to company headquarter privately. They are typically run on fiber optic cables to provide large bandwidth and speed.
Leased line or managed WAN services reduce the complexity for IT departments to maintain connectivity between multiple sites.
A domestic leased line will connect one or multiple sites situated in Myanmar. An International Private Leased Circuit (IPLC) or International Ethernet Private Line (IEPL) connect one or multiple sites situated in Myanmar to a remote site located overseas.
---
Internet in Myanmar first connectivity broker for businesses in Myanmar:
Are you looking for Internet service for your business? Try our services now!
We have partnered with the leading business Internet Service Providers in Myanmar and will support you to find the best solutions for your needs.